【New product】Large-Square Vacuum Chamber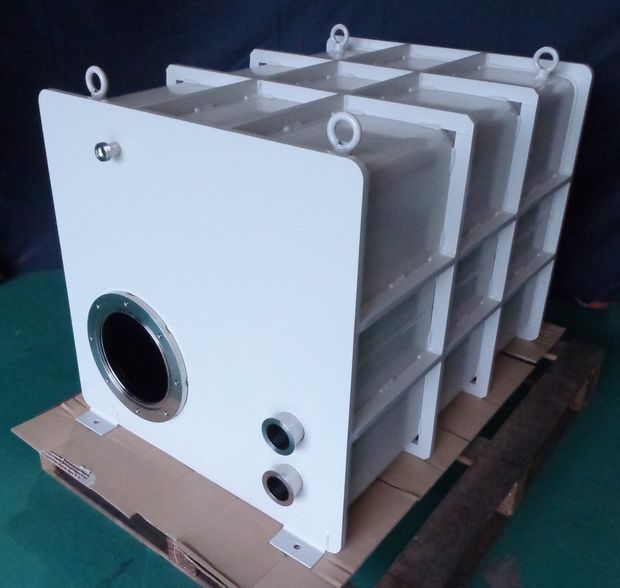 【Features of Large-Square Vacuum Chamber】
We will propose to customers thinking about volume.
However, the cost and weight increase compared to the round type.
Steel-SS400 and Stainless Steel-SUS304 are the standard materials, Steel-SS400 is the outer surface coating (internal black skin), and Stainless Steel-SUS304 is the inner and outer surface material skin.
With ribs, the maximum size is up to □ 1000mm.
Delivery examples (specifications)


size
764 × 764 × 1100
取Mounting parts
NW flange NW50-L50
JIS vacuum flange VG200
Gauge port GP15
Ainut
Viewing port
【Features of semi-order type vacuum tank】
This is a semi-standard product, and it is not necessary to design by simply indicating the representative dimensions.
As a result, designers can make arrangements from the image of a product to a purchased product.
A wide variety of options can be easily selected by simply specifying the type and number of mounting holes.
Since materials are standardized and stocked, you can purchase just one at a low price.
【Merit of semi-order】
Reduction of design effort → Man-hours and design costs can be reduced.
Easy to estimate on the web → Easy to manage estimates
Reduction of purchased parts → Reduction of management man-hours Reduction of purchased parts
Reduce labor costs for design and purchasing
【Semi-custom order type Square Vacuum Chamber Applications】
Vacuum adsorption
Vacuum drying
Vacuum impregnation
Vacuum defoaming
Can be used as a reservoir tank or buffer tank.