Cylindrical Vacuum Chambers


※This delivery time is for the VS series only.                
 Please contact us for delivery times for other models.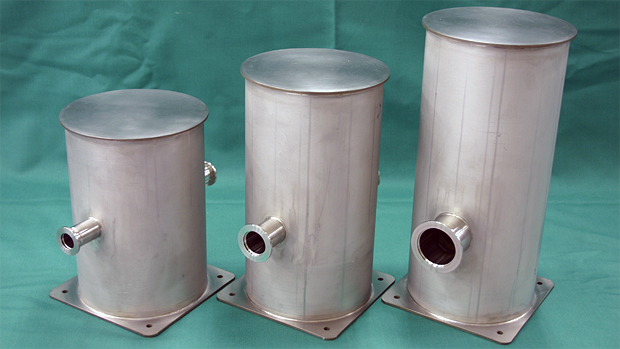 catalog
Semi-custom order type Cylindrical Vacuum Chambers
【Features of semi-custom order Cylindrical Vacuum Chambers】
It is a semi-standard product, and you simply need to specify the typical dimensions and no design is required.
As a result, you can order a semi-customized product as easily as purchasing a standard item.
A wide range of options can be easily selected simply by specifying the type and number of mounting ports and so on.
Because parts are standardized and stocked, you can buy at one low cost.
【Advantages of semi-custom order】
Easily Customizable ... You can freely and easily customize our standard products with a variety of options.
Fast Production ... From design to production, we deliver products faster than our competitors.
Order Flexibility ... We can fill orders from one unit and up.
Quick and Reliable Estimates ... Our prices and estimates for our standard products are easily obtained from our website.
【Semi-custom order type Cylindrical Vacuum Chamber Applications】
Vacuum adsorption
Vacuum drying
Vacuum impregnation
Vacuum degassing
They can also be used as reservoir tanks or buffer tanks.
【Details】