【New product】 Stainless Steel square vacuum chamber (bolt type)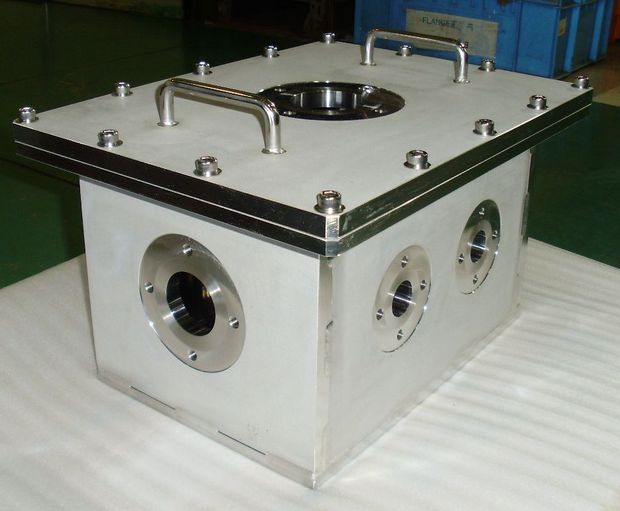 【Features of Stainless Steel -SUS304- square vacuum chamber (bolt type)】
A simple and cost-first chamber.
The connection flange supports JIS, NW (KF), ICF, and taper sockets.
The assembly parts correspond to vacuum gauges, vacuum valves, observation windows (round and square), various introduction terminals, leak ports, etc.
Delivery examples (specifications)


| | |
| --- | --- |
| size | 215 x 294 x 344 |
| Mounting parts | Lid t12 × 294 × 344 |
【Application of vacuum chamber】
Semiconductor equipment
LCD manufacturing equipment
Other dedicated equipment using vacuum
Can be used for labor-saving machinery such as
【Semi-custom order vacuum chamber advantages 】
Vacuum chamber design is not required, just specify the dimensions that meets your requirements.
Since the design time is not required, the production time of the vacuum chamber can be significantly reduced.
If you contact us, we will provide a quote on the next business day.
By eliminating the need for post-order management in the design of the vacuum chambers, we save time in the design process and therefore reduce the overall cost for our customers.
We will fill even single orders.